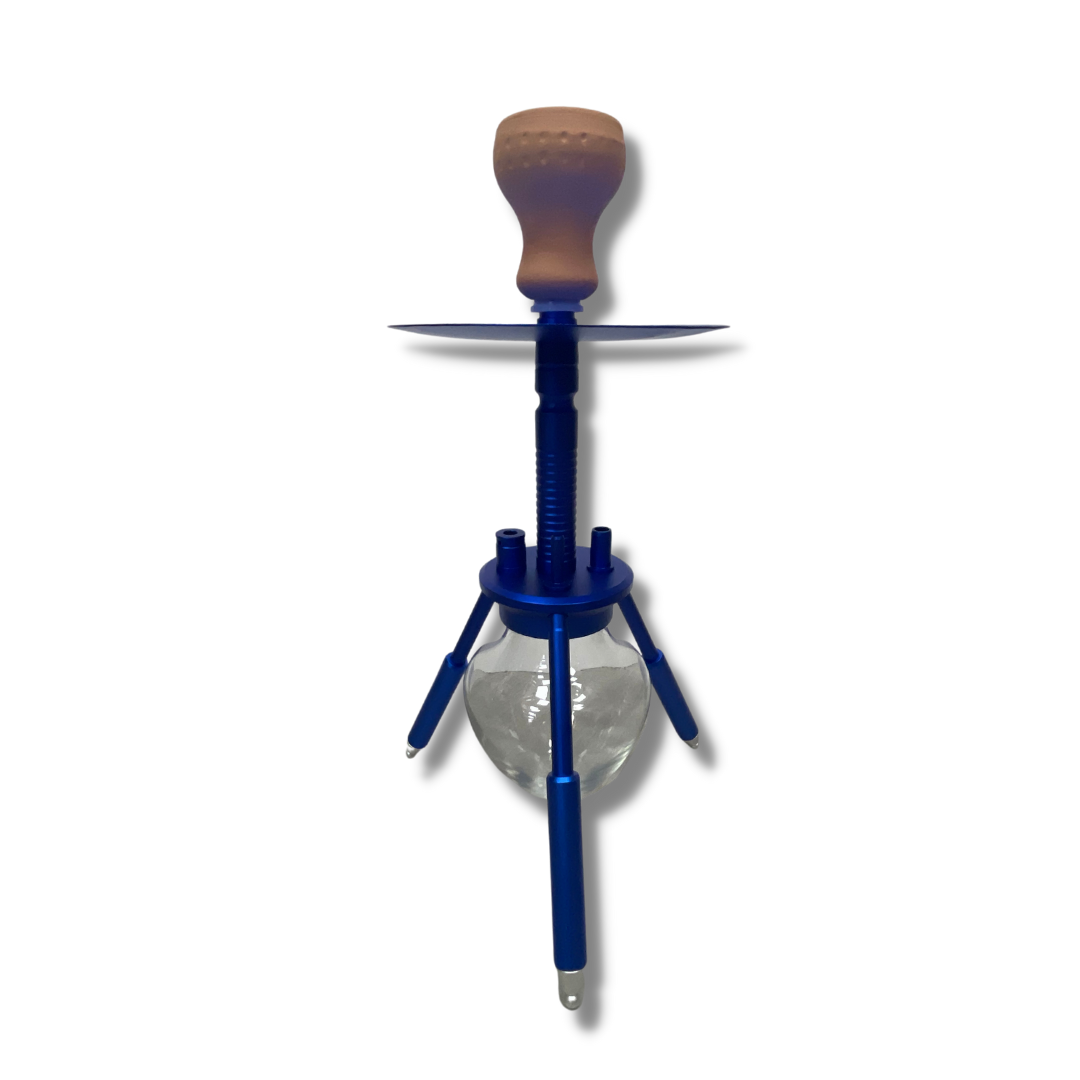 Omnis Hookah - JZ08 - 1 Hose
Sale
Availability: In stock
Availability: In stock
Presenting the Omnis JZ03 1 Hose Hookah – the epitome of Sleek Elegance and Contemporary Design. This exquisite hookah stands as a testament to Modern Luxury, setting the gold standard for your hookah experiences.
Crafted from Top-Quality Materials, the Omnis JZ03 embodies both beauty and durability. The result of a careful selection of the Finest Metals, this hookah is built to withstand the test of time, all while maintaining its breathtaking appeal.
This isn't just another hookah. It's a masterclass in quality and design. The robust construction ensures Unmatched Durability, promising you many relaxing sessions to come. The Omnis JZ03 doesn't compromise on durability or style – it guarantees both!
This hookah also offers Innovative Stability. Its intelligent design, coupled with a sturdy base, ensures your hookah stays firmly grounded, allowing you to indulge in your hookah sessions worry-free.
The Omnis JZ03 1 Hose Hookah isn't just a hookah – it's a Luxurious Experience! It's a statement piece that broadcasts Sophistication and Exclusivity. Designed keeping in mind the preferences of modern hookah lovers, this hookah harmonizes premium materials, enduring durability, and an aesthetically pleasing look. Elevate your hookah sessions with the Omnis JZ03 1 Hose Hookah. After all, YOU DESERVE THE BEST!
HOW TO USE: Assemble the Omnis JZ03 1 Hose Hookah as per the provided instructions. Once set up, ensure it rests on a stable, flat surface. Load your preferred shisha, light the charcoal, and position it atop the hookah bowl. Now, all that's left is to lean back, unwind, and plunge into a luxurious hookah experience.