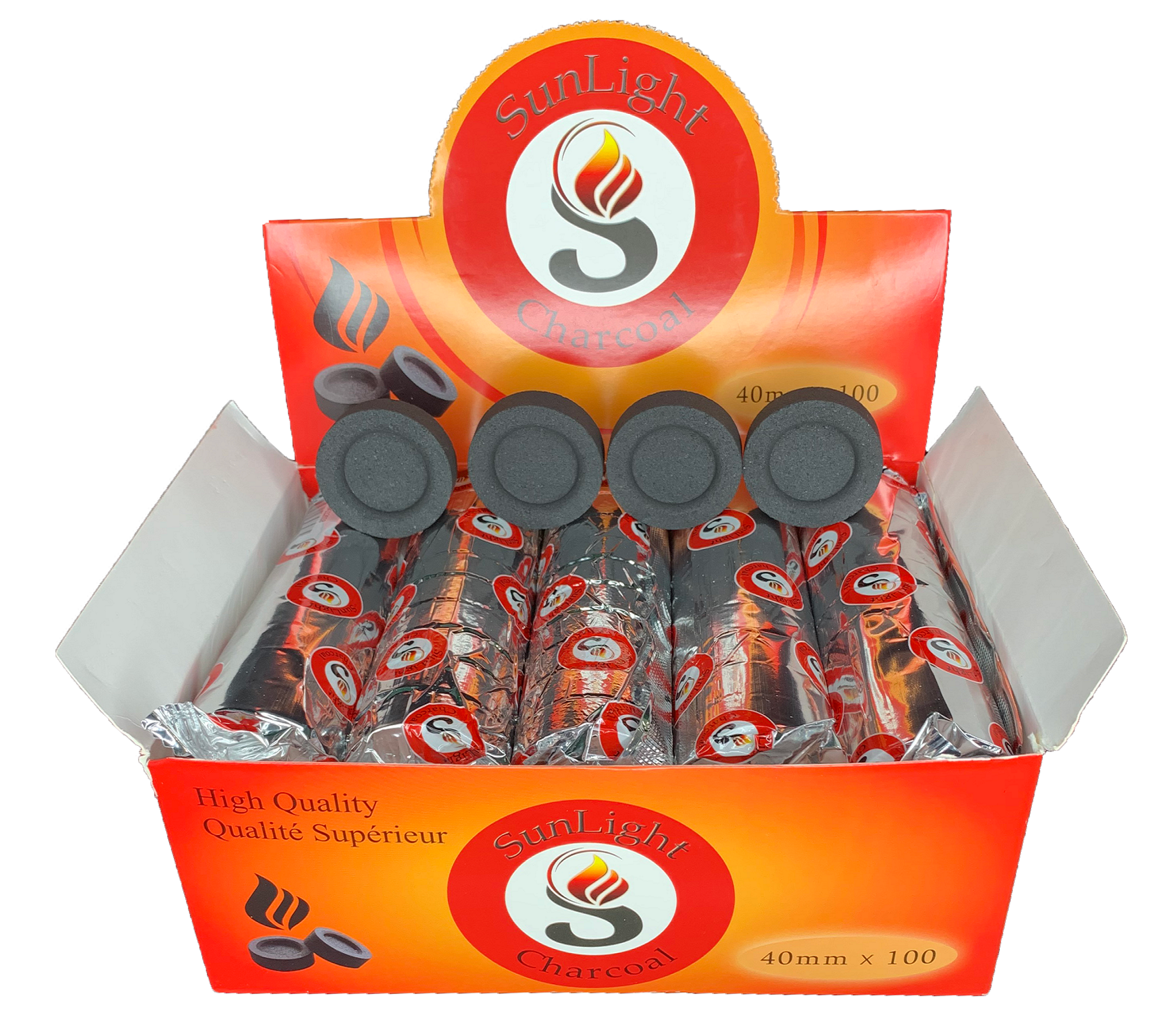 Sunlight Quick-light 40mm | 100 Charcoal Discs
Sale
Availability: In stock
Availability: In stock
The bigger and better hookah charcoal that takes your hookah smoking experience to the next level. Lit with a single match and lasting up to an hour, Sunlight Quick-light is a game changer when it comes to hassle-free, instant lighting.

Say goodbye to lengthy set up times and ash clean up when you buy this revolutionary product. One Sunlight Quick-light charcoal is enough for a single session of hookah smoking – no need to use more than one at a time! Not only does it light instantly, but a 100-pack will last for months and 100 hours of traditional Middle Eastern style water pipe enjoyment without having to restock.

It's easy and effortless thanks to the modern engineering used in the production of each Sunlight Quick-Light piece. Experience first-hand why many have made the switch from old school lighting techniques – we guarantee you'll never go back after using our product! Shop online now for long lasting convenience today!