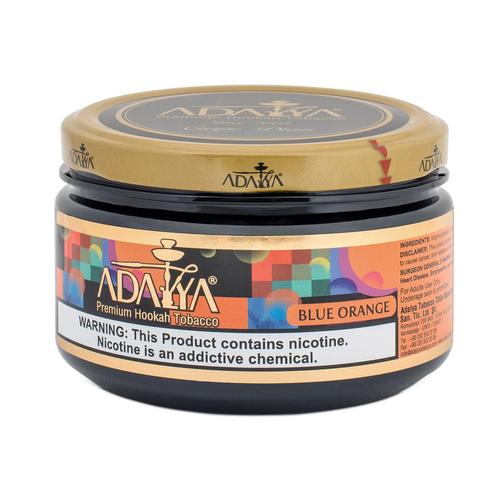 Blue Orange 250 | Premium Adalya Hookah Tobacco/Shisha
Sale
Availability: In stock
Availability: In stock
Adalya is a shisha brand by the largest hookah tobacco producer in Turkey and the producer of the
number one selling hookah tobacco flavor Love 66. Adalya was created in 2003 in Turkey and oriented
to the domestic market, by 2018 the brand expanded its market to the Middle East and Africa shortly
after in 2019 it expanded into the United States. Adalya currently has over 20 different flavors in
America. You can find Adalya Hookah Tobacco in three different sizes 50g, 250g, and 1kg jars. Adalya
Hookah Tobacco is made with only the highest quality natural ingredients including Virginia leaf blonde
tobacco, vegetable glycerin, molasses, and all-natural flavoring additives. Adalya is a premium blonde
leaf hookah tobacco that provides great taste and big smoke clouds.