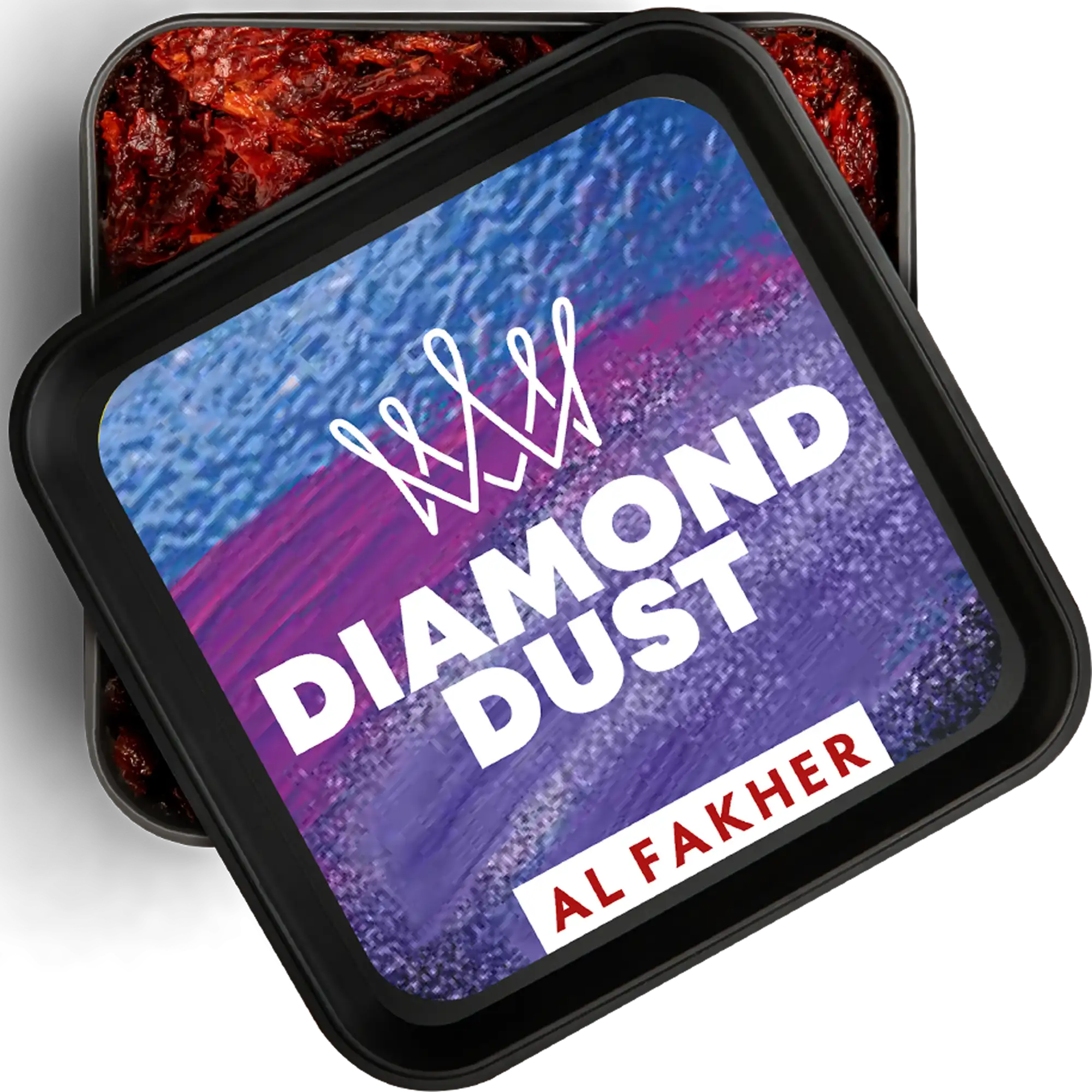 Fakher 250gm Diamond Dust 250
Sale
Availability: In stock
Availability: In stock
Sparkling mix of Orange, Pineapple, Raspberry, and lime.
One of the three new blends by Al-Fakher,  Diamond Dust is a tasty blend of orange, pineapple, raspberry, and a tang of lime, sure to give your hookah the full range of flavor.  A global leader for close to 30 years, Al Faker Shisha Tobacco was founded in the UAE (United Arab Emirates). Formulated in the center of where Hookah started, Al Fakher has quickly become one of the world's highest-grade tobacco due to its constant flavor and smooth smoke. Created from custom blends with a strong flavor, this brand will never leave you wanting.

Each 250g container will contain enough Shisha for 12-15 hookah sessions**.

** Please note: This amount is based on traditional ratios for packing
✬ This Product Contains Tobacco✬