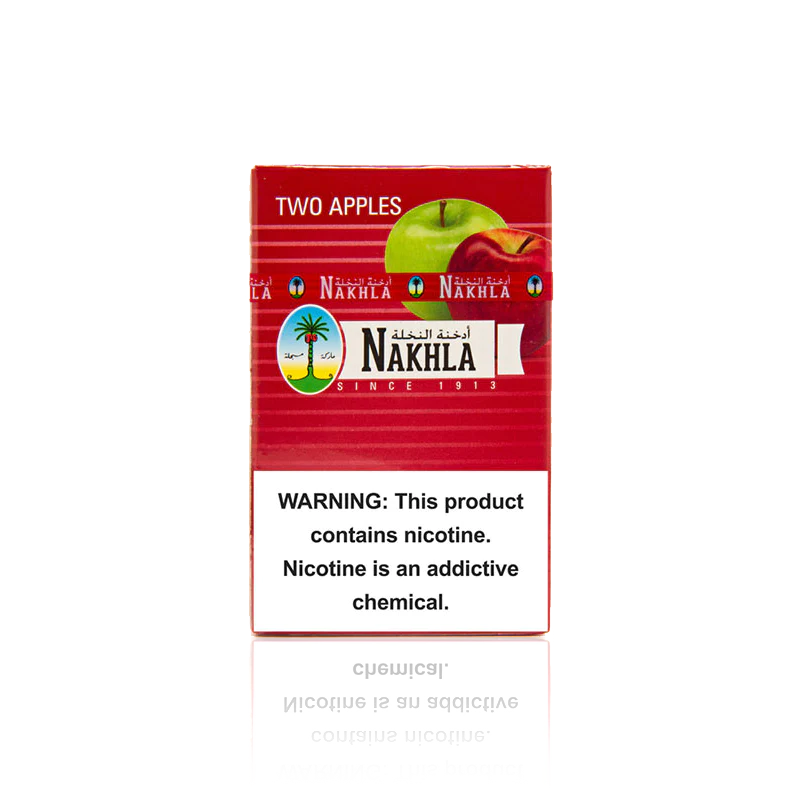 Nakhla Double Apple 250
Sale
Availability: In stock
Availability: In stock
Experience the timeless classic of Nakhla Double Apple 250g tobacco, a renowned favorite among hookah enthusiasts worldwide. While the name suggests a double apple flavor, it's important to note that the dominant note in this shisha is anise. However, the apple undertones create a delightful, sweet aroma that enhances the overall experience.
Crafted by one of the oldest and most reputable shisha manufacturers in Egypt, Nakhla Shisha Tobacco is synonymous with exceptional quality and expert craftsmanship. With its finely-tuned flavor profile and robust smoke quality, Nakhla Two Apples delivers a traditional hookah experience like no other. Whether you're a seasoned connoisseur or new to the world of hookah, this premium tobacco is sure to satisfy your cravings.
Nakhla Tobacco takes pride in its use of the finest Virginia tobacco leaves and the most exquisite European flavors, resulting in a product that is truly top-notch. Each puff of this premium molasses is a testament to the brand's commitment to excellence. Perfect for gatherings, relaxation, or simply unwinding after a long day, Nakhla Double Apple 250g tobacco is a must-have for any hookah aficionado seeking an authentic and enjoyable smoking experience.