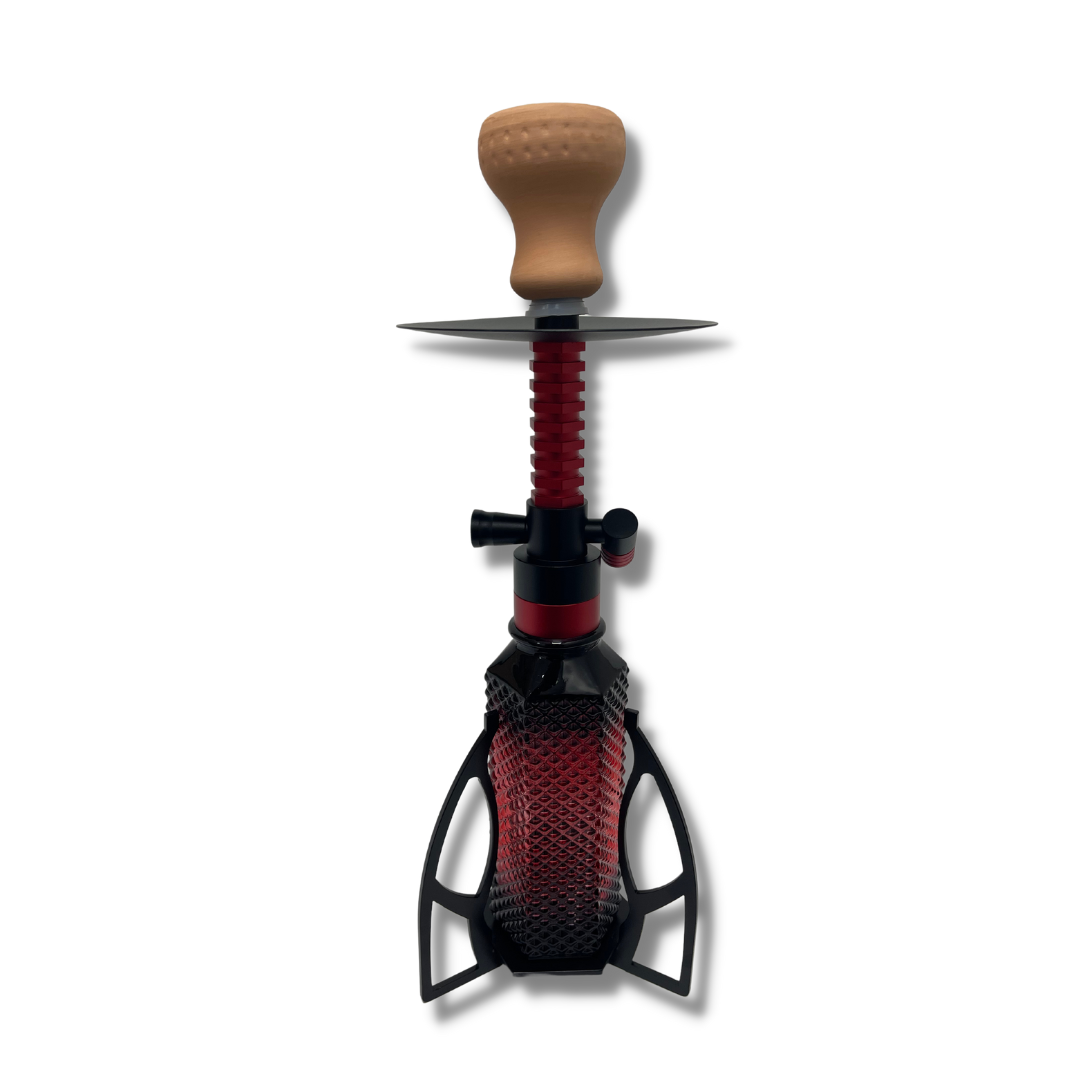 Omnis Hookah- JZ03 1H
Sale
Availability: In stock
Availability: In stock
Introducing the Omnis JZ03 1 Hose Hookah – a fusion of Modern Aesthetics and Superior Performance. This stunning hookah is not just an accessory, it's a statement piece, designed to offer a luxurious and unparalleled smoking experience.
With the Omnis JZ03, you can expect to produce Large Clouds that transform your hookah sessions into a visual spectacle. Every puff offers a generous cloud, elevating your experience and impressing your company.
This hookah is characterized by its Modern and Sleek design, complementing your style and decor. Its smooth, clean lines and minimalist aesthetic lend it a sophistication that sets it apart from traditional hookahs.
The High Stability of the Omnis JZ03 ensures it remains firmly grounded during use, eliminating the risk of accidental toppling. Whether you're enjoying a solo session or entertaining friends, you can smoke with confidence, knowing your hookah is as stable as it is stylish.
Crafted with durability in mind, the Omnis JZ03 Hookah offers Long-Lasting Performance. It's not just about the initial impression – this hookah is designed to stand the test of time, maintaining its excellent functionality and eye-catching appeal.
Embrace a hookah experience like no other with the Omnis JZ03 1 Hose Hookah. It's more than a hookah – it's a Style Statement and a Quality Guarantee. Designed with the discerning hookah aficionado in mind, this hookah is the perfect blend of Style, Stability, Durability, and Performance. Experience the difference with Omnis JZ03 – because You Deserve the Best!
HOW TO USE: Set up your Omnis JZ03 1 Hose Hookah according to the included instructions. Fill with your chosen shisha, light the charcoal, and place it on the hookah bowl. Then, sit back and savor the large, satisfying clouds this outstanding hookah produces.