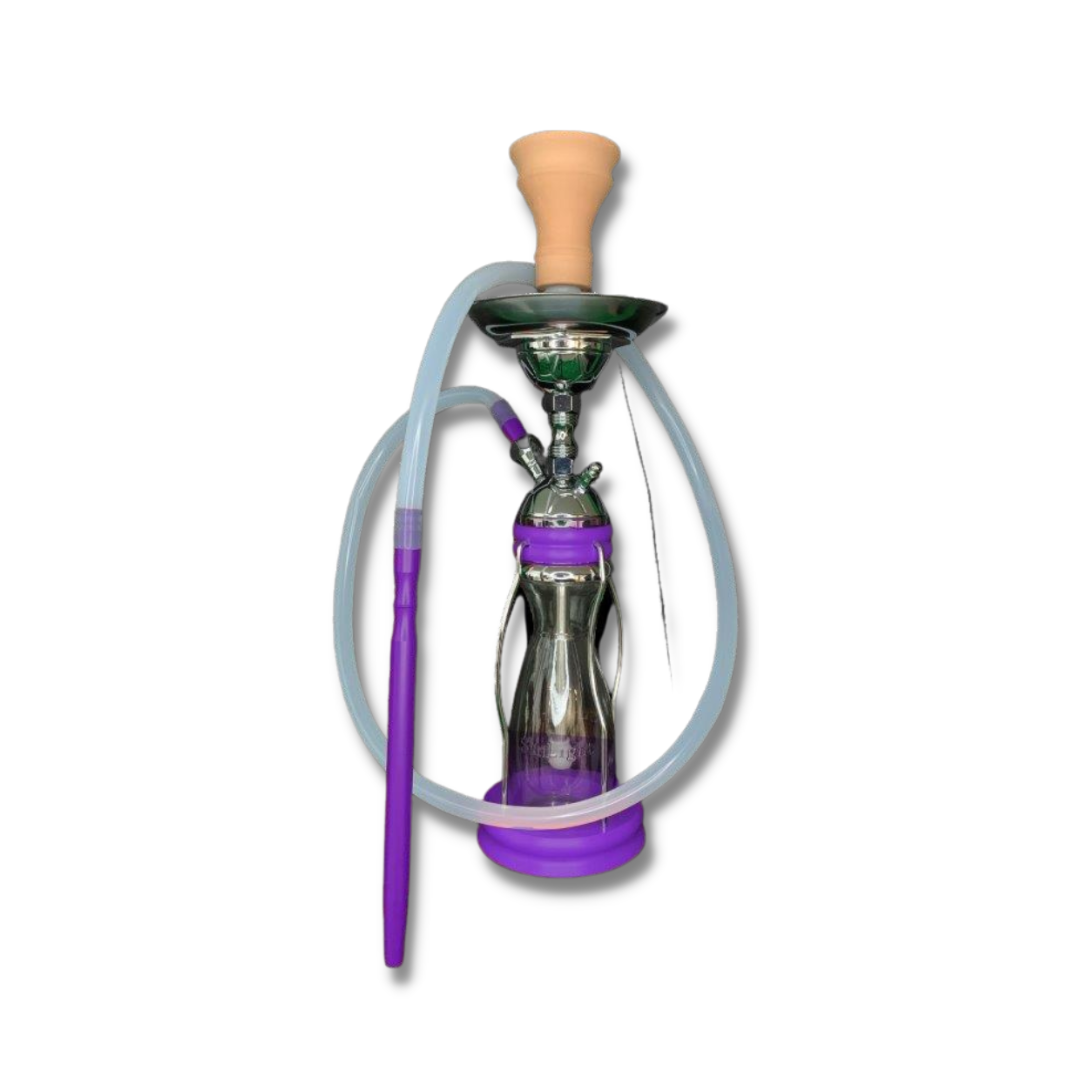 Sunlight Indestructible Cage Hookah - World Cup
Sale
Availability: In stock
Availability: In stock
Introducing the Sunlight Indestructible World Cup Hookah - the perfect fusion of tradition and modernity, meticulously crafted for an unrivaled smoking experience.
Enjoy the Clean Smoke from our groundbreaking hookah. It's all about the pure essence of the flavors with zero compromise on taste. Our precise design ensures every draw is smooth, rich, and full of flavor, transporting you to a serene oasis of relaxation.
With its sleek design, the Sunlight Indestructible World Cup Hookah stands out from the crowd. Its silhouette exudes a contemporary vibe while paying homage to traditional hookah artistry. The aesthetic sophistication of this piece seamlessly integrates with any home décor, becoming not just a smoking device, but a statement piece in your space.
But our hookah isn't just about looks; it's crafted to be INDESTRUCTIBLE. It's built to last, ready for any occasion, and promises years of unwavering performance. Whether you're a seasoned aficionado or a beginner exploring the hookah universe, the durability of this piece will never let you down.
Quality is our hallmark, and the Sunlight Indestructible World Cup Hookah is no exception. Every part of this hookah is crafted from QUALITY MATERIALS, ensuring top-notch performance and longevity. Each detail, from the gleaming stem to the sturdy base, showcases our commitment to providing a premium smoking experience.
Indulge in the rich traditions of hookah smoking, reimagined for the modern era with the Sunlight Indestructible World Cup Hookah. It's more than just a hookah; it's a lifestyle statement!