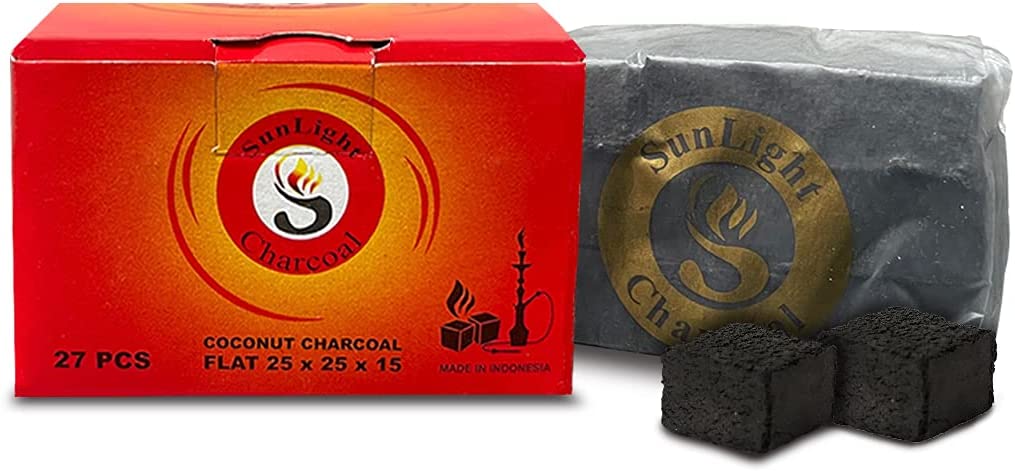 Sunlight Coconut Hookah Charcoal Flats - 27 Pcs
Sale
Availability: In stock
Availability: In stock
Experience the Ultimate Hookah Adventure with Sunlight Coconut Charcoal Flats! Perfect for those who seek a Quality, Smooth and Long-Lasting hookah session, these charcoals promise a world-class experience without any foul odors.
Unlike traditional charcoals, these flats generate No Smoke, delivering a pure, unadulterated flavor. Their Low Ash output means less mess, making clean up after your hookah session a breeze.
Not only do these charcoal flats Elevate Your Hookah Experience, they're also a Green Choice. By choosing these environmentally-friendly charcoal flats, you're contributing towards a cleaner, healthier planet.
The compact size of the Sunlight Coconut Charcoal Flats makes them the Ideal Companion for your On-The-Go Hookah Kit. Enjoy a top-tier hookah experience anytime, anywhere, courtesy of the practicality and convenience of these premium charcoal flats.
Sunlight Coconut Charcoal Flats are not just another accessory - they're an Upgrade to your hookah experience! Make the smart, eco-friendly choice today. Revel in the purity of your hookah sessions with these high-quality, minimal ash, no-smoke charcoal flats. Your Hookah Deserves The Best, and so do you!
To Use: Light up the charcoal flat using a lighter or stove until it glows hot. Using a pair of tongs, carefully place it onto your hookah bowl. Please remember, Safety First - avoid handling the hot charcoals directly.