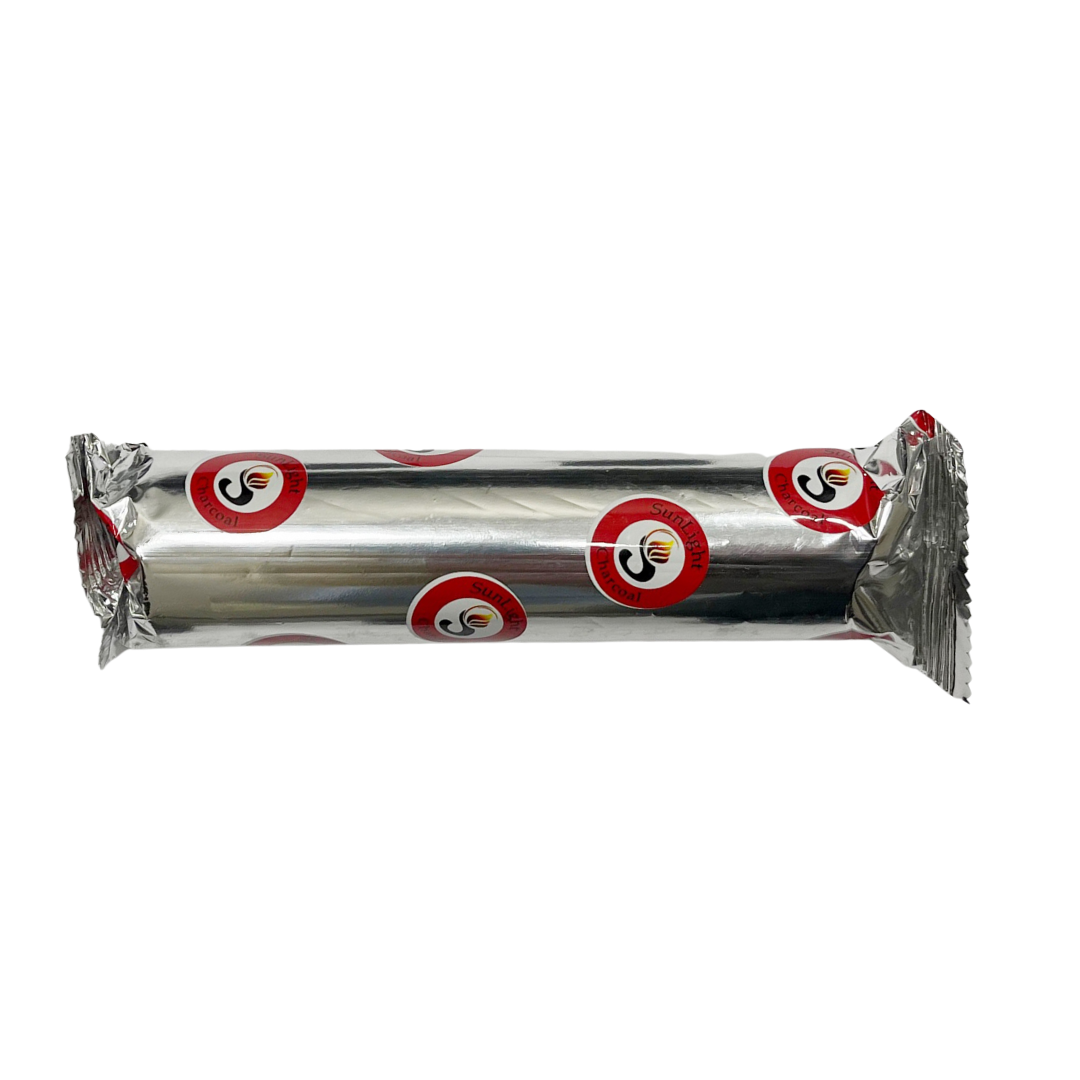 Sunlight Quicklight Charcoal 33mm - 1 Roll
Sale
Availability: In stock
Availability: In stock
Light up and lounge away with Sunlight Quick-light 33mm! These revolutionary charcoal discs mean you'll never have to prep your hookah session again, as a single match flame instantly lights all your discs.
Our 33mm charcoal discs offer a quick, clean and easy way to light your hookah. All you need is one single match flame which makes lighting your shisha enjoyable and hassle-free. No need to pile on heaps of charcoal onto your shisha, one or two coals is enough for a sustained and even burn. And because this is Sunlight, you can be sure of the quality - no smoking or nasty odors!
Say goodbye to those long exhausting igniting processes. Now with 10 coals in one pack, it's super convenient for you to stock up for any occasion. It burns evenly, with no common problems like clumps or falling apart - so each piece lasts longer than other charcoals. And when you're done? You won't have to worry about daunting cleaning since it leaves minimal residue behind. Best of all: our charcoals are completely odorless!
Go ahead and try the Sunlight Quick-Light 33mm today - the perfect choice for a modern hookah smoker! Not only will you get quick lighting convenience with each use but also a quality product that promises an enjoyable smoking experience without any after-smell or mess. Try these premium charcoals now!