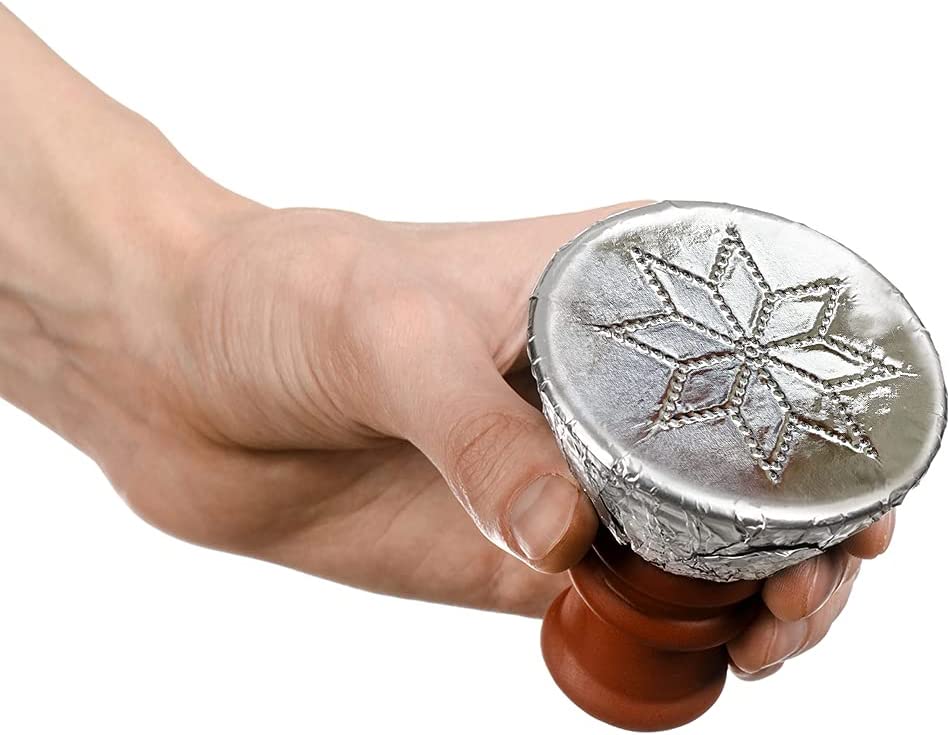 Sunlight Round Hookah Foil - 100 pcs
Sale
Availability: In stock
Availability: In stock
Introducing the Sunlight Round Hookah Foil - the ultimate solution for those seeking both practicality and convenience in their hookah experience. Whether you're relaxing at home or smoking on the go, this product offers unmatched ease and efficiency.
Do you have a jumbo hookah head? No problem! The Large Size of our foil is designed to accommodate even the most generous of hookah heads. With its perfect thickness and durability, it ensures optimal airflow and heat distribution for a flawless smoking session.
The Durability of the Sunlight Round Hookah Foil means it stands up to heat and use without tearing or breaking, making it a reliable choice whether you're at home or on the move.
With our pre-cut, ready-to-use design, you'll never have to cut your own foil again. This added Convenience is perfect for on-the-go smoking, allowing you to get straight to enjoying your hookah, wherever you may be.
Practical, convenient, and durable - the Sunlight Round Hookah Foil is the hassle-free solution you've been waiting for. One pack is enough for over 100 smoke sessions. Step into the sunlight and enjoy a superior, easy, and mobile hookah experience.
Product Measurements:
Diameter: 6 in