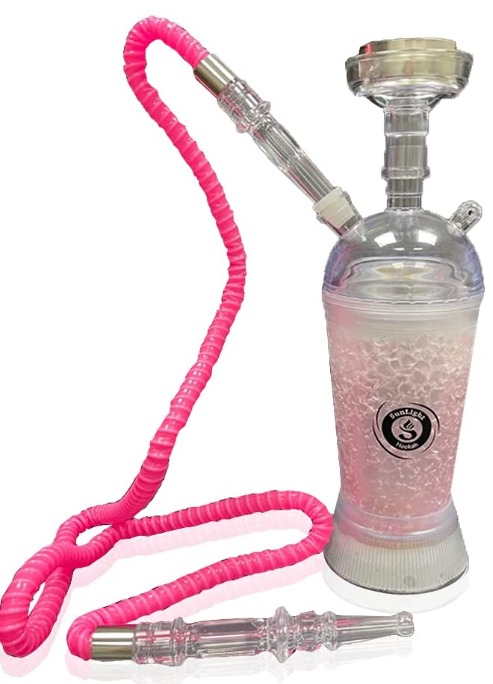 Portable Freezable Gel Cup Hookah
Sale
Availability: In stock
Availability: In stock
Introducing the Portable Freezable Gel Cup Hookah, a unique offering in the hookah world. This hookah marries Practicality and Functionality, providing a fun, refreshing smoking experience wherever you go.
The highlight of this hookah is its impressive Portability. Designed with a compact build and lightweight materials, this hookah is your perfect partner for on-the-go hookah sessions, bringing the joy of smoking shisha right to your fingertips, anytime, anywhere.
Its Unique Feature - the Freezable Gel Cup, is what sets this hookah apart. Pop the cup into the freezer before use, and you're all set to enjoy a cool, soothing smoke, enhancing your hookah session and adding a refreshing twist to your experience.
Built for fun, the Portable Freezable Gel Cup Hookah is made with Durable Plastic, ensuring it can withstand repeated use and the rigors of travel. With this Resilient and Reliable hookah, you're guaranteed a satisfying smoking session every time.
Choose the Portable Freezable Gel Cup Hookah for a unique, portable, and enjoyable hookah experience. This hookah isn't just a tool, it's a lifestyle choice – it's about making your hookah sessions as Convenient, Cool, and Satisfying as they can be!
HOW TO USE: Freeze the gel cup before use. Set up your Portable Freezable Gel Cup Hookah as you would a traditional hookah, fill with your chosen shisha, light the charcoal, and place it atop the hookah bowl. Then, sit back, relax, and enjoy a cool, revitalizing smoke!